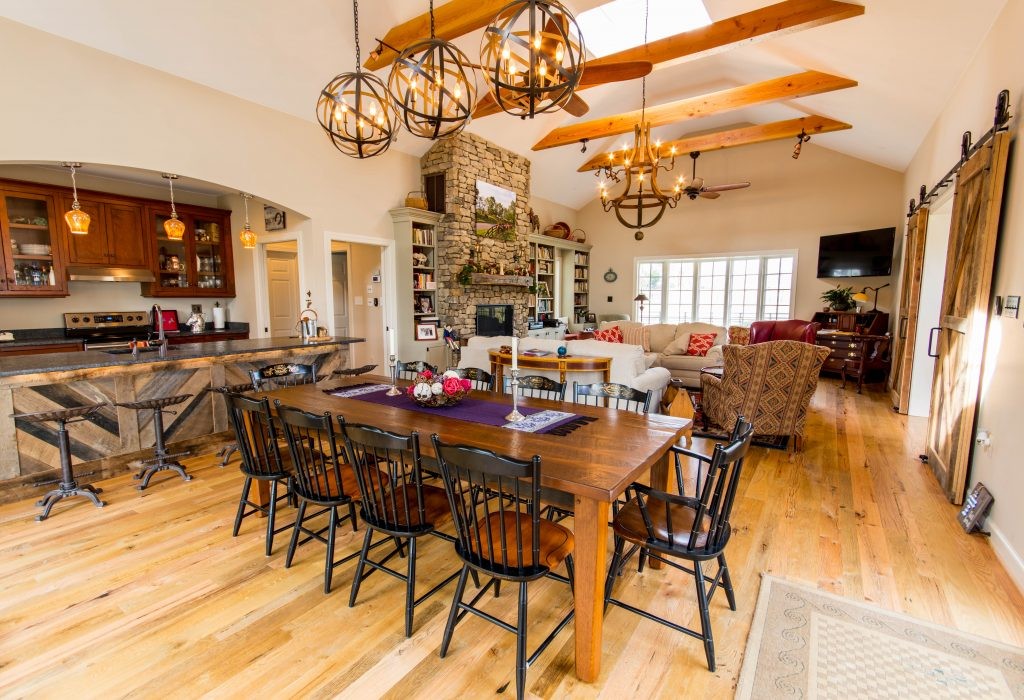 Our heirloom-quality furniture stands the test of time so you can enjoy it for generations. SK&H's modern farmhouse styles are distinguished by classical lines, quality construction, and the natural beauty of old wood. We focus on preserving the simple elegance of reclaimed wood to showcase the grain, color, and flowing lines that create movement.  Essentially we let the wood tell its own story.
How SK&H products are made
We build timeless pieces from carefully selected wood, with the skilled expertise of over 40 years. We start with detailed, accurate renderings – our own or those you bring from an architect or interior designer – to guarantee the finished product is exactly what you envisioned. Our expert consultation helps you select the color, finish, and hardware. Detailed construction, like pinned-breadboard ends and dovetailed drawers, ensure long-lasting stability from the day we deliver it through decades of use. 
Finishes and Hardware
We use the best stains and finishes to bring out the unique aspects of the wood yet have it look perfectly in place in your home. Our multi-step finishing process accentuates the wood grain patterns, and a selection of quality hardware completes the custom look.
SK&H creates beautiful, custom furniture for your home.