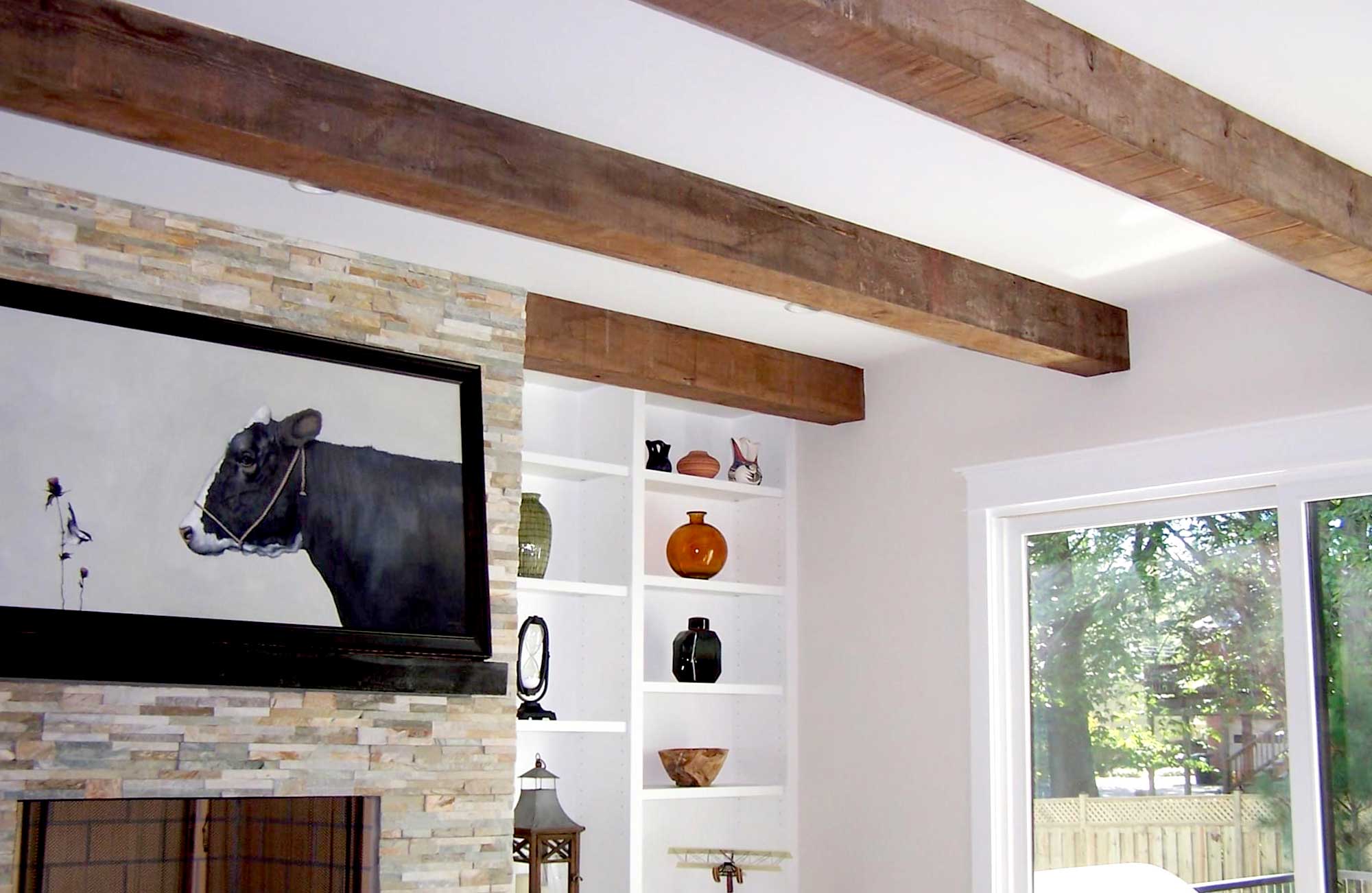 Decorative Wood Beams with Personality
Our reclaimed wood beams are made with solid, decades-old wood recovered from storied farm buildings. In our commitment to environmental sustainability, we make the most of the wood's natural beauty and historical use, transforming them into decorative wood beams with personality. 
Consider hand-hewn antique beams for a bold feature in your home, rough-sawn beams for a more uniform look, or re-sawn antique beams for a more refined feel. For a lighter structure, opt for faux box beams, and consider reclaimed wood beam skins if solid-through beams won't work in your space. 
Beams can be used as a rustic wood fireplace mantel – an incredible detail that is often the focal point of a living room.
Looking for the perfect beams? We're here to help!