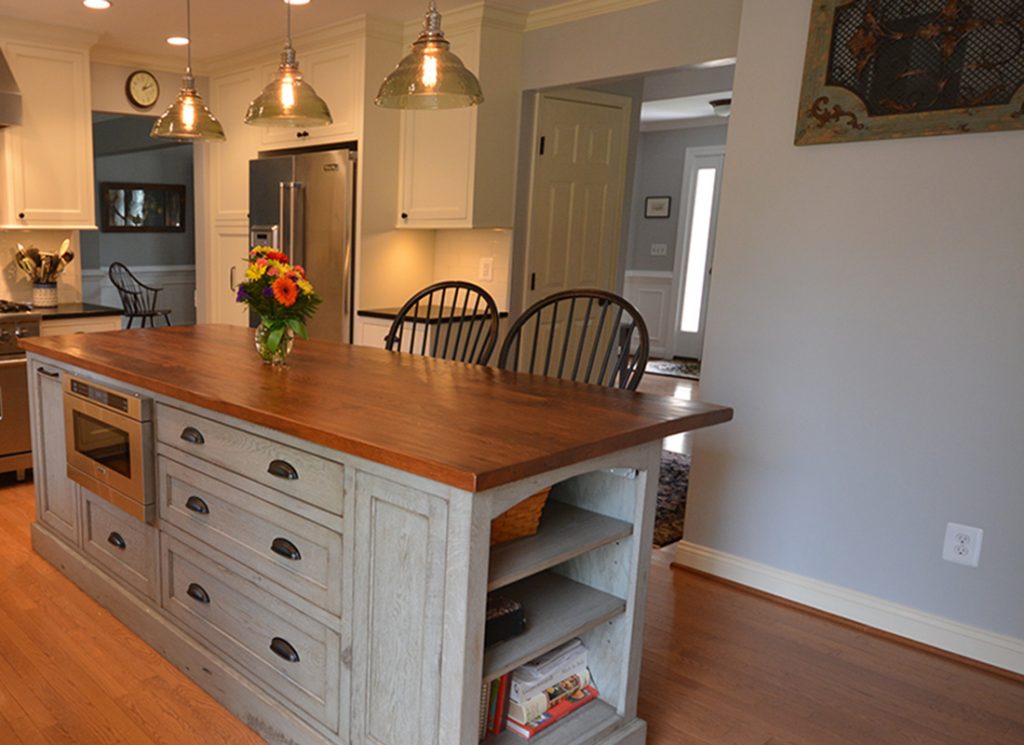 October is here and the smell of fall, bonfires, and pumpkin spice is everywhere. The leaves are starting to turn magnificent colors of orange, and burgundy, yet still, hold onto some summer green. The crisp chill of an October morning reminds us that the holidays are just a few weeks away.
From pumpkin carving to carving the Thanksgiving turkey or preparing homemade holiday cookies, the kitchen is always the heart of your home; especially around the holidays. It is the center where people meet to share stories of their day and to prepare a scary pumpkin for Halloween or create a feast fit for a king.
This is where memories are made and where it is important to slow down and enjoy the moments. At Shenandoah Furniture Gallery, we are delighted to be part of these family traditions, memories, and daily life stories. Our custom-built, reclaimed wood center kitchen islands create a unique space for families and friends to gather and have a laugh and a glass of Loudoun County wine or Loudoun craft beer.
These hand-crafted kitchen islands mimic the impeccable detail you put into the meal you create for your holiday memories. These custom wood furniture pieces are a part of your picture and yet tell their own story of what the reclaimed, local barn wood once was and what it now has become.
Come and create your heirloom kitchen island; one to be passed down from generation to generation, just like the family recipes, memories, and stories of each treasured moment experienced around your kitchen island.
This is what we do at Shenandoah Furniture Gallery. We create the opportunity to make new memories and enjoy existing ones, from wood that has its own story. We invite you to come to our location in downtown, historic Purcellville to meet our craftsman and choose the reclaimed wood furniture that will become part of your celebrations.