Shenandoah Kitchen & Home strives to preserve America's history. We love when new life is given to old wood. Reclaimed wood has a story to tell, and we aim to tell it.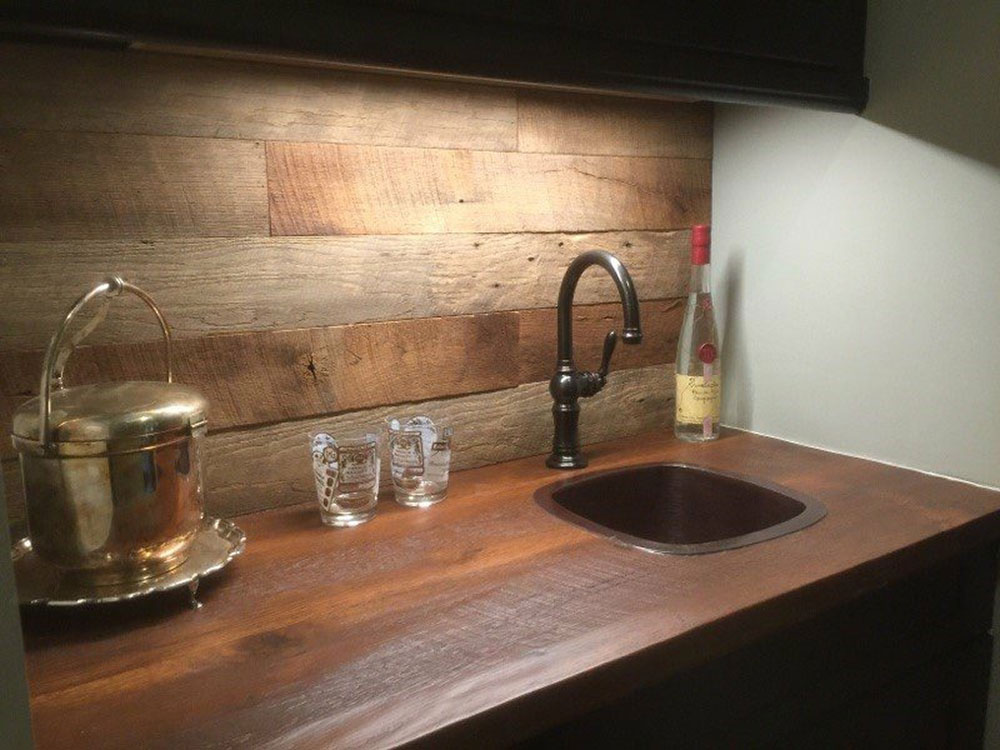 We often turn authentic barn siding into paneling in our designs for a sophisticated, textured look.  It is a beautiful wood for rustic kitchen cabinets and accent walls. Shiplap has received a lot of national attention lately thanks to a show on HGTV called Fixer Upper.
What is Shiplap Panel?
The word "shiplap" actually finds its origins in the boating industry. "Ship" and "lap" simply refer to boards on a ship that overlap, creating a joint, and that is set edge to edge.
The shiplap we use at Shenandoah Furniture Gallery does not come from a ship. It consists of ¾" to 1" thick boards of varying lengths, usually made of pine, that were used to build barns, sheds, and outbuildings in the late 1800s and early 1900s.
In older homes, it was used as insulation. It is common to find shiplap behind wallpaper, drywall, or plaster when tearing down or renovating old farmhouses.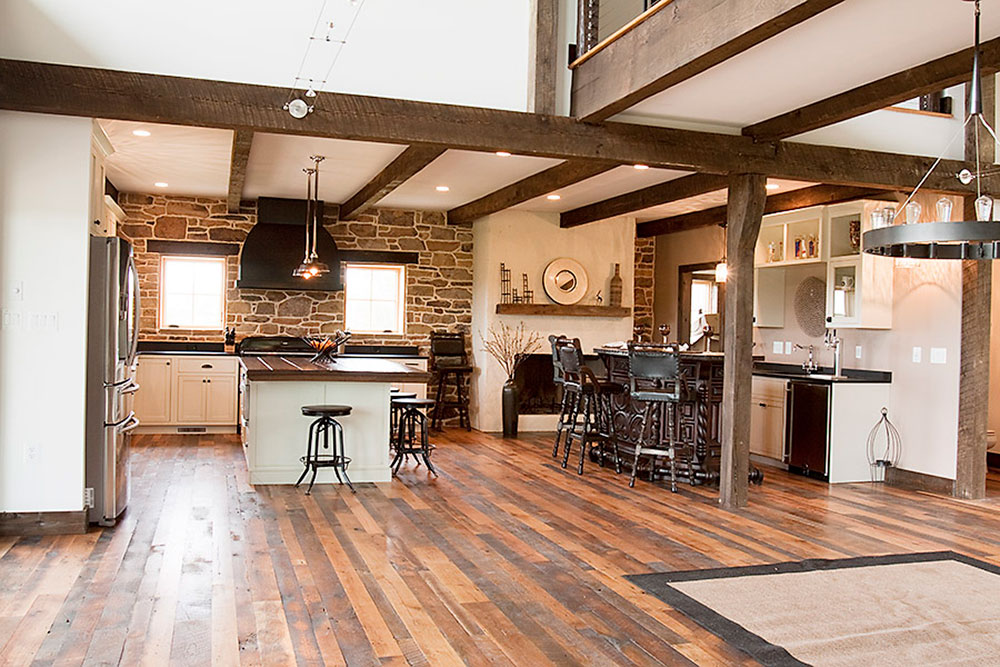 Shiplap was generally produced in two forms: rough-sawn or milled. If it was rough-sawn, it is usually found it hanging vertically on a building. The rough edges provided protection from the elements but had a lot of gaps. Thus, this type of shiplap was generally best suited for outbuildings.
If the shiplap was milled, it will most likely be found hanging horizontally – with the boards sitting tightly beside each other. The milled boards had fewer gapping issues, so they were used in places that required more insulation and protection from the elements.
If you are renovating a historic home, or are just trying to achieve the "refined country" style that we love at Shenandoah Furniture Gallery, you don't need to tear down your walls. Thanks to the hard work of preservationists, you can purchase salvaged shiplap that is just as gorgeous as what you would find hiding in an old farmhouse.
Natural Rustic Appeal
If you like the look and feel of the natural reclaimed wood, you can leave the shiplap as it is. It can adorn an island or perhaps serve as the backdrop for a new bookcase. If the wood's original color doesn't fit into your design scheme, shiplap can be painted.
Painted shiplap provides textured charm to any surface. For more of a rustic feel, you can even go somewhere in between and whitewash it, adding a little bit of color but maintaining all the great knots and features that make it so unique.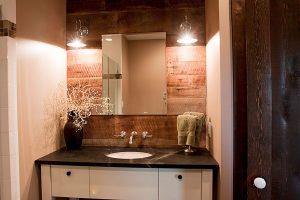 Shiplap will give you a cozy, sophisticated feel no matter how you display it.
It's wonderful when durable reclaimed wood like shiplap gets national attention. At Shenandoah Kitchen & Home, we've always treasured reclaimed wood of all types – it's our livelihood. By transforming reclaimed wood and celebrating it, we are preserving America's past.
Schedule a Design Meeting
Visit us at Shenandoah Kitchen & Home to view our reclaimed wood furniture and accents. Each piece has its own history and story, steeped in Loudoun County Virginia history. We invite you to come to our location in downtown, historic Purcellville to meet our craftsman and secure your own piece of history.