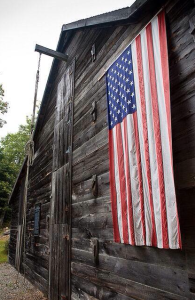 At Shenandoah Furniture Gallery, we have made it our job to preserve America's history. We take wood that has been salvaged from old barns, sheds, outbuildings, and farmhouses, and transform it into reclaimed wood masterpieces. The process can be painstaking, but the end result is well worth it.
Shiplap has been a very popular item lately thanks to home improvement shows such as HGTV's Fixer Upper.
Modern Farmhouse Design Elements
We have been utilizing ship-lapped paneling in our designs at Shenandoah Furniture Gallery since we opened our doors almost a decade ago. Even though it may seem trendy right now, it's actually a timeless design element.
Our paneling comes from the very barns, outbuildings, and farmhouses where we salvage the reclaimed wood for our furniture, accent pieces, cabinetry, and flooring. It is basically weathered rustic siding. Although you can find shiplap underneath plaster and drywall in older farm homes, we often use antique barn siding for our ship-lapped paneling.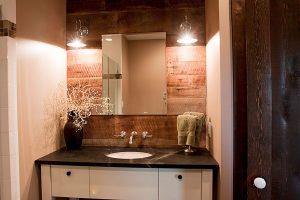 Reclaimed Barn Wood Panels
Antique wood paneling can give any interior or exterior a rustic look and feel. It brings warmth and texture to any room with its rough edges, nicks, and knots. Ship-lapped paneling isn't the faux wood paneling that we all remember from the 1980s. It is sophisticated and warm, exemplifying the polished version of the farmhouse style that we define ourselves by at Shenandoah Kitchen & Home – which we call "refined country."
Our reclaimed wood boards can be custom-sized to meet the needs – and dreams – of any project. We know that every project is unique because every client is unique. The ship-lapped paneling we use doesn't come out of a box. We find the paneling that is just right for you and your design.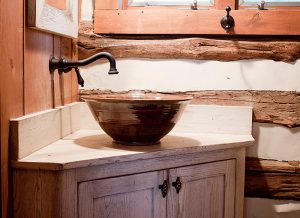 Using shiplap panels can bring texture and country elegance to any part of your home. It can serve as the focal point of an entryway or as the accent wall in a living room. It makes a wonderful backsplash for a refined country kitchen, or it can be used as the backdrop for an exceptional bookcase. Have a powder room with no character?
Distinctive while Rustic
Ship-lapped paneling provides an instant personality for any room. It can serve as an earthy headboard for your master bedroom, or we can apply it to your kitchen island to create an elegant base.
The Possibilities are Endless
Contact Shenandoah Furniture Gallery to set up a time to discuss the ship-lapped paneling that you have been envisioning for your home. Whether you are dreaming of a new kitchen featuring reclaimed shiplap paneling or you would like to discuss accent walls, we will find the right ship-lapped paneling for you. Preserve your own piece of history today.