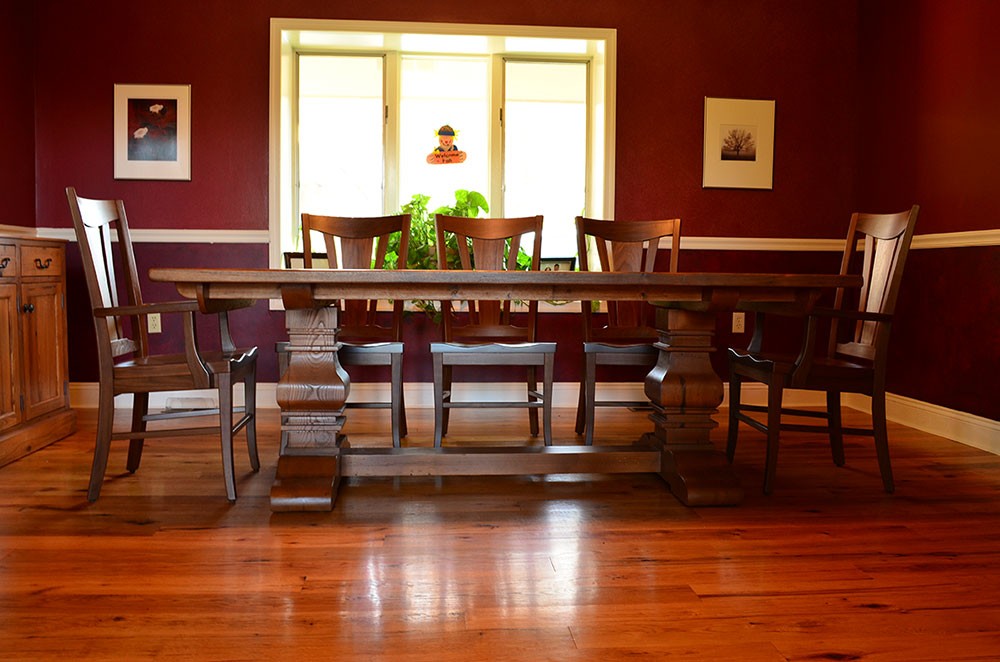 If you're staying home for the holidays, it's important that you have the perfect farm table for your holiday meals. Whether you're inviting just a few guests or a large party, Shenandoah Kitchen & Home can create a custom farm table that will make you happy you chose to stay home for the holidays this year!
Our Tables Come in All Shapes and Sizes
From round to long, dark wood to light wood, we can create the perfect custom finish for your farm table. We handpick barnwood for each table we build. You won't be pulling our tables out of a box and self-assembling a mass-produced product. We'll craft you a table with character that you won't be able to find anywhere else. We work with the layout of your kitchen or dining room because it's important that your table is the right fit! You can determine how many people you'll need seating for so we can take care of the finished product.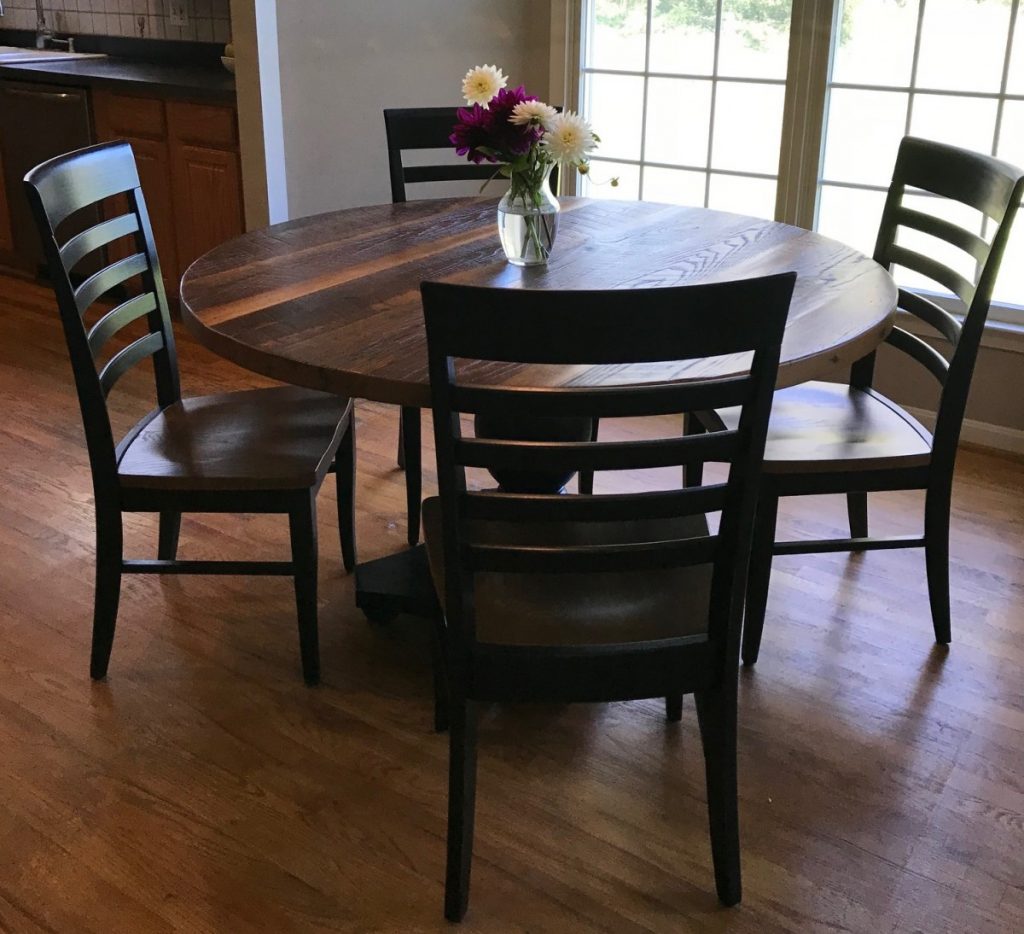 Home for the Holidays Table Decor
With our handcrafted tables, you can add your own flair by choosing the perfect holiday decor. Some of the biggest trends for table decor this holiday season are adding greenery to your table, swapping out your placemats for slabs of wood, and incorporating pops of plaid like a plaid table runner, for instance. You can create a rustic feel that will make your guests feel comfortable and enjoy being home for the holidays. That's one reason people love our tables, they're versatile! For any occasion, you can choose the decor for your farm table that will make a statement.
Enjoy Our Farm Tables Even After the Meal
The fun doesn't stop after dinner! Once dessert is served and the table has been cleared, you can play games or enjoy each other's company around a farm table created just for you and your home. Our farm tables are made for more than eating, they are built to last you years and provide a space for your family to make memories. You can share the story of how you designed this table with Shenandoah Kitchen & Home to make the most of life's special moments.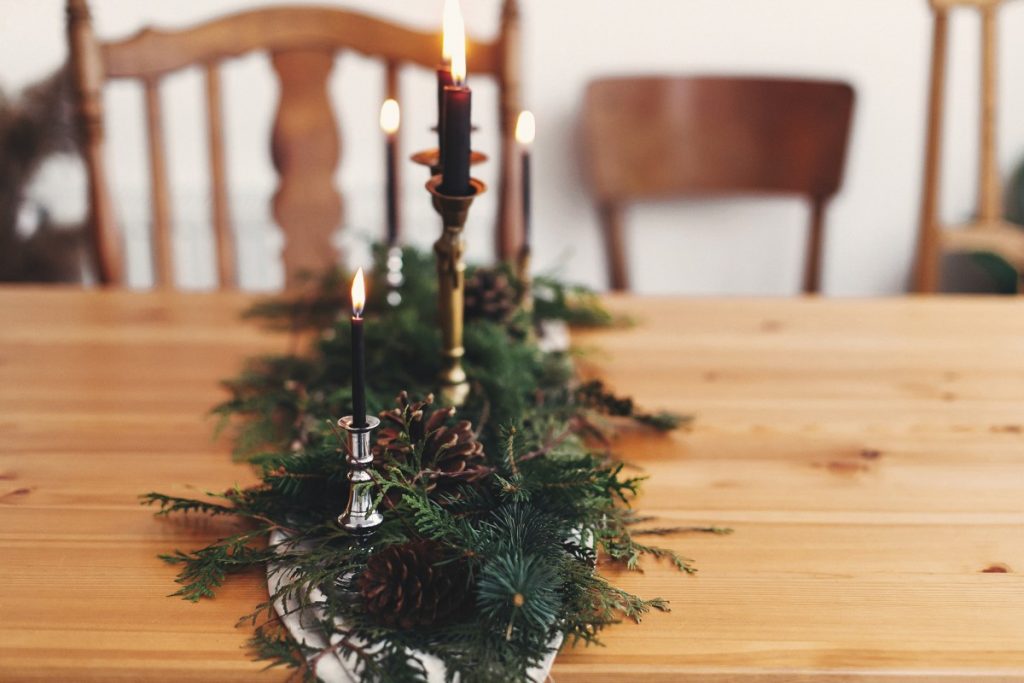 Shenandoah Kitchen & Home specializes in making unique made-to-order furniture and is known for our signature farm tables. We also build custom cabinets, countertops, islands, and more! Stop by our showroom located in historic Purcellville, Virginia. You can get inspiration for your home and learn what we can do for you. Call today at (540) 751-2163