To me, autumn and the holiday season stir up memories of home, scents of family meals, and generations of rituals. Every family has its own set of traditions, most of which happen in the kitchen and at the dinner table …where your family's story is engrained into the wood.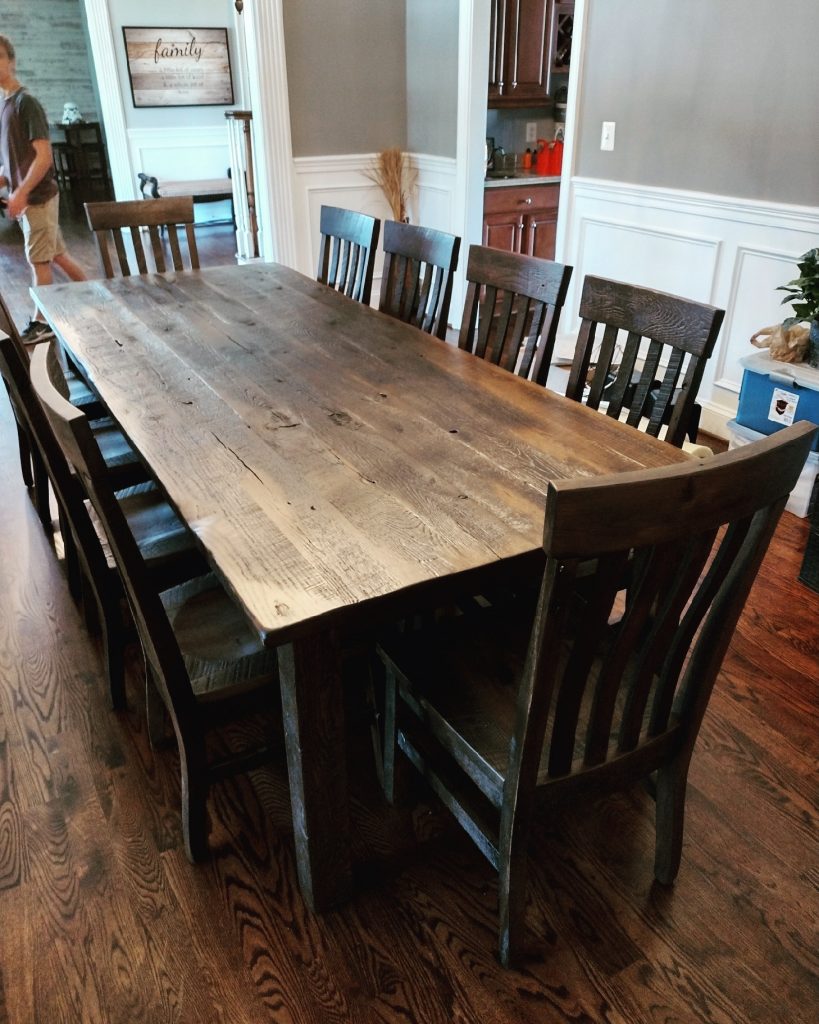 Building family traditions that last and have personal meaning helps build strong family relationships. As hectic as life is these days, sometimes the dinner table is the only place where families can sit down together, share their day and talk for a few minutes.
At Shenandoah Furniture Gallery, we specialize in building family traditions by creating beautiful reclaimed wood farm tables that will live with your family for generations to come.
Our Signature Farm Table is made from antique reclaimed barn lumber found throughout Loudoun County … the wood alone has so many stories of its own to tell. Each of our tables is handcrafted at our single workshop in Virginia, which allows you to modify our designs to meet your needs.
You can order any size, pick the stain of your choice, choose from five different leg styles, and select mortise and ten on construction if you wish. Best of all, our tables are signed by the craftsman and increase in worth for future generations.
Your dinner table is where memories are made, meals are shared, loved ones gather, and children do their homework. It bears witness to laughter and tears, hopes and dreams.
Eating together as a family these days may not look like the Sunday dinners of a generation ago. But, your own family mealtime memories will influence old and new traditions with each generation.