The market is ripe with custom-made furniture look-alikes, from IKEA to Amazon, but there are many differentiating factors that make purchasing a designer piece a worthwhile investment. With so many furniture options on the market, it is easy to feel overwhelmed. Where do you start when making the decision to invest in a quality piece of furniture? And how do you justify your decision? Let's look at the factors that contribute to custom-made furniture's prestige and why it is the better investment of not only your finances but your time.
What you get is what you pay for. 
The old cliche still rings true today, especially when it comes to quality furnishings. It is tempting to look at the sale ads and go to the discount outlet to spend less. There is a thrill from getting a good deal, but will that high you get, save you further expenses over the long run? Cheaper furniture tends to wear faster, needs repairs, and requires more gentle care than the sturdier, custom-made counterpart.
This information should not come as a surprise. It is a well-known fact, cheaper furniture will have a shorter lifespan because of the quality of construction and materials used in mass production tend to limit durability. Have you ever driven down the road or walked through the center of town on trash day when furniture is being hauled off to the dump? You see sidewalks and streets riddled with like-new furnishings that are beyond repair waiting to be scrapped. This only makes room for another poorly made item to be bought in its stead, an expense that adds up. Why would you cause yourself this inconvenience?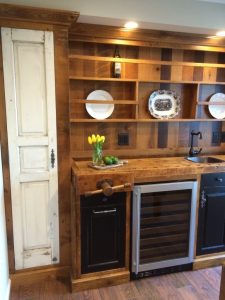 YOU CAN SEE & FEEL THE QUALITY OF CUSTOM-MADE FURNITURE
Not all furniture is made alike, and yes, some companies do make reasonable replicas of more expensive designs that look sound. But let's be realistic, as a general rule, cheap furniture looks cheap, even from the outset.
Inexpensive, mass-produced, furniture made to a poor quality standard will never provide you the comfort and satisfaction of high-end custom-made furnishing can. This testament rings especially true after extended use. The constant daily use will easily distinguish the cheaper pieces, from their upholstery to their construction. Overused fabrics that thin easily, wobbly legs, and creaking joints, these furniture pieces cannot supply you with effective support and will lose their grandeur as wear persists.
INDIVIDUALIZED STYLING
Have you ever experienced the frustrating ordeal of purchasing ready-made furniture in the store or online that didn't quite suit the design and feel of the space? That's because furniture produced in mass for large retailers is constructed for standard spaces and is deemed "common". If you are looking for a specific flair, to give your space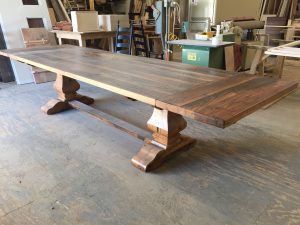 personality, it just won't stack up. If you have a particular style, direction, or piece in mind, custom-made furniture will always offer the flexibility and capacity for something more avant-garde to be fashioned that won't be readily available on the market.
MAKE IT YOUR OWN
It may seem daunting and overwhelming at first, but another great benefit to sourcing custom-made furniture is the endless styling options available for consideration. From frames and fillings to upholstery and wood types, every detail can be hand-selected by you.
CONSIDER THE ENVIRONMENTAL IMPACT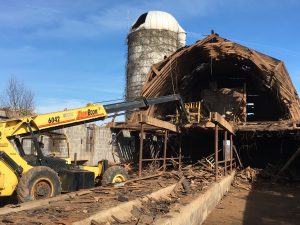 With the state of the environment and the rise in global warming, it is no wonder that this has an impact on buying trends. Clients want their homes to reflect their values and promoting sustainable environmental practices is becoming commonplace. At Shenandoah Kitchen & Home we take our commitment to the environment seriously. We design natural furniture that is handcrafted from reclaimed barn wood. We use wood that would be otherwise discarded or destroyed, repurposing it and saving woodlands from further deforestation.
Although custom furniture is more expensive, in the end, you can see the pros outweigh the cons. With an increased budget, you can rest assured your purchase is a quality investment and one you will not have to make again for the foreseeable future. In fact, many custom-made pieces are handed down from generation to generation because of their quality.
Tips For Purchasing Custom-Made Furniture
Trust your instincts and purchase a custom-made piece you love. You need to have a connection because it will be with you for a long time.
Take into consideration the quality, rarity, origin, innovativeness, and story behind the piece and that it's one-of-a-kind. It's not an imitation.
Buying tables and chairs in a set or a group of pieces that are designed together will create a specific feel and will transition well into your home.
Don't let fashions or fads steer your decision; think about it as a future heirloom. How will the next generation feel about it? Will the design stand the test of time, because the quality will?
Shenandoah Kitchen & Home is known for its quality in craftsmanship. In fact, we don't even carry a finished inventory. We don't produce anything in mass. Our custom-made furniture is handcrafted out of antique reclaimed barn wood that was intended to be destroyed. Every individual work is built to order and constructed to stand the test of time and is a great investment. We are committed to our craft, and our passion for quality design is felt in the finished product. It's one reason that many of our clients come back for more. Contact us today to learn more!