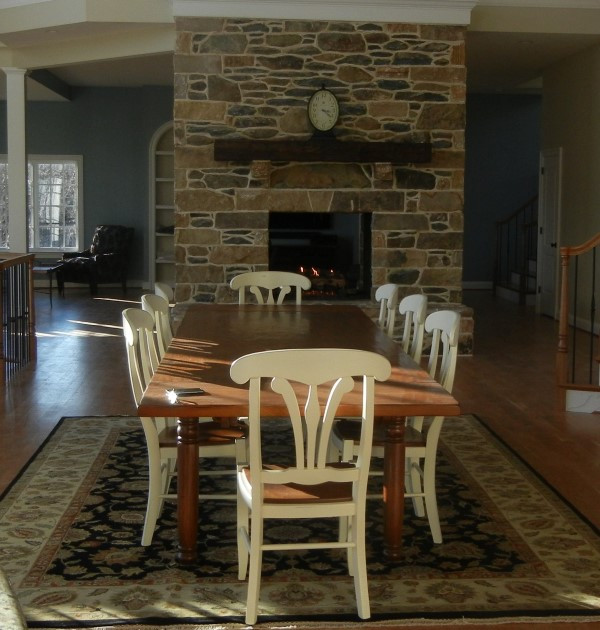 Remember Sunday Dinner?  Just hearing those words takes me back to that well-loved kitchen in my Grandparent's house where a single table is overflowing with Sunday bounty….bowls of steaming, garden-fresh vegetables, Sunday roast, light-as-a-feather biscuits, and homemade jam.
Sunday dinner was once an American institution, a strong, familiar thread running deeply through our national fabric.  I believe it can be that way again.  A return to Sunday dinner can bring us back to a time of craftsmanship, honor, values, and care.  It can show us again that time spent with those we love – enjoying family games, listening to tales from Grandpa, sharing our dreams and disappointments, and simply enjoying life together- far outweighs the amusement of the hectic, digital, impersonal world that presses in all around us.
Now is the time to build those traditions anew.  In a sense, Sunday dinner is a gift we can give to one another and pass on to our children and our children's children.  It's a much-needed respite of rest, celebration, and inspiration.  And what an inspiring transformation Sunday can bring!  The everyday table rushed with kids, piled with homework, where we read the morning paper, is transformed and set apart.  We, at Shenandoah Furniture Gallery, delight in helping you make these memories.  Our tables are made to be versatile.  Our buffets and hutches are crafted with function in mind.  Our hunt boards are made to service the bounty of the meal.  Our chairs are styled for comfort and longevity.  They can be an informal everyday table or the Sunday Dinner Table.  The options include wood type, color, texture, leg style, sheen level, shape, and dimensions.
Because Sunday dinner is meant to be special, china and silver are used, and we dress in our nicest clothes and put on our company manners.  We carefully and lovingly prepare the meal.  It's Sunday best.
Stop by our showroom to see all that we can do to help you establish this once-honored tradition.